Pallet Rack End Safety Banners
Another innovation from SafetyBanners.Org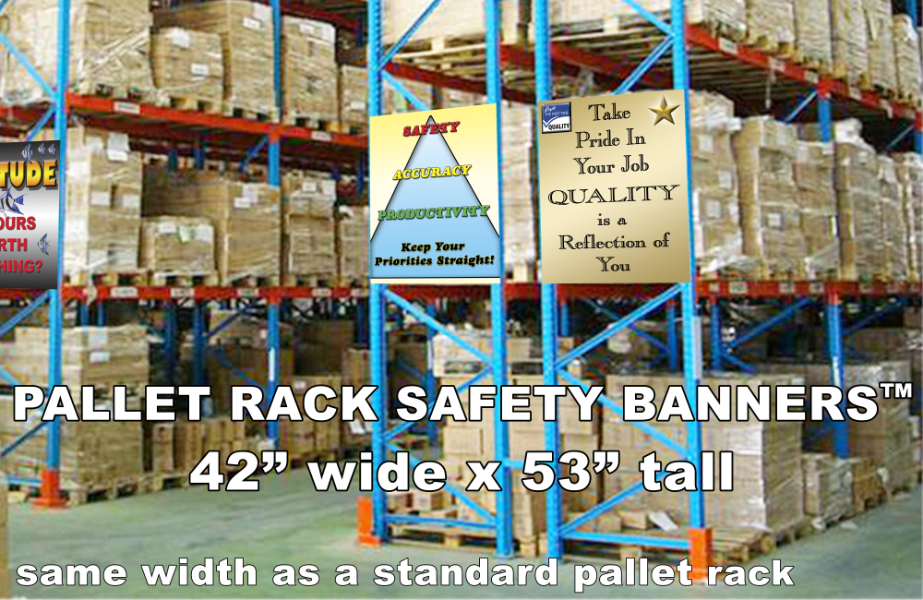 Pallet rack safety and messaging banners are another innovation from SafetyBanners.Org - They go on the end of your pallet racks. They are 42 inches wide, the width of a standard pallet rack end frame, by 53 inches tall.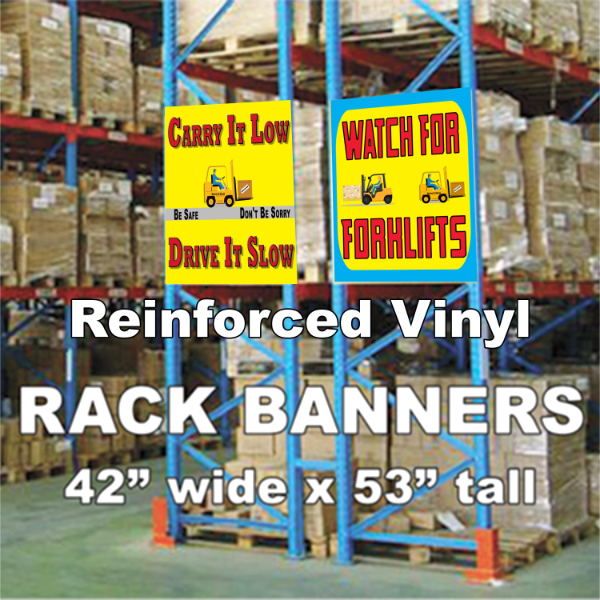 Put your safety message where employees will see every day all day long. Each pallet rack banner comes fully grommeted with nickel-plated grommets (they will not tarnish like the lower cost brass grommets) and strapping zip ties for a secure attachment to your rack upright frame.
When you expect innovation... WE DELIVER.
Plus, we can design a custom pallet rack banner message for your specific needs.
Have questions? Email us at This email address is being protected from spambots. You need JavaScript enabled to view it. or call us at 901-759-0932 9-5, M-F Central Time.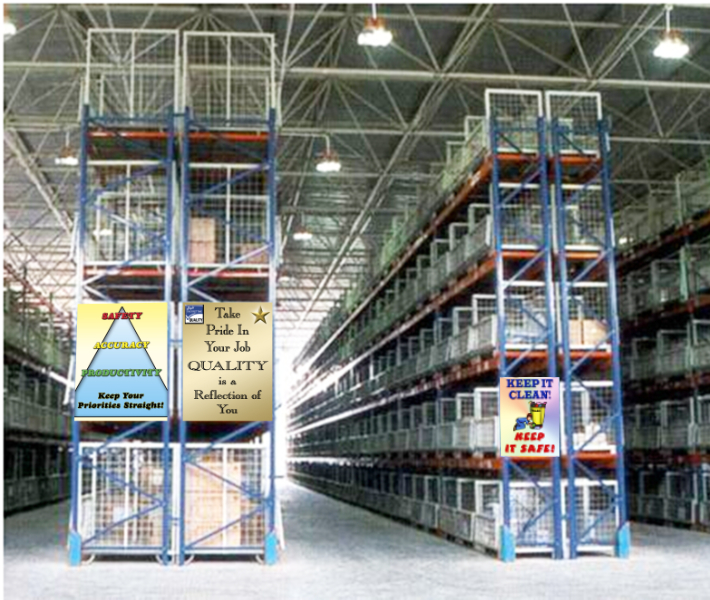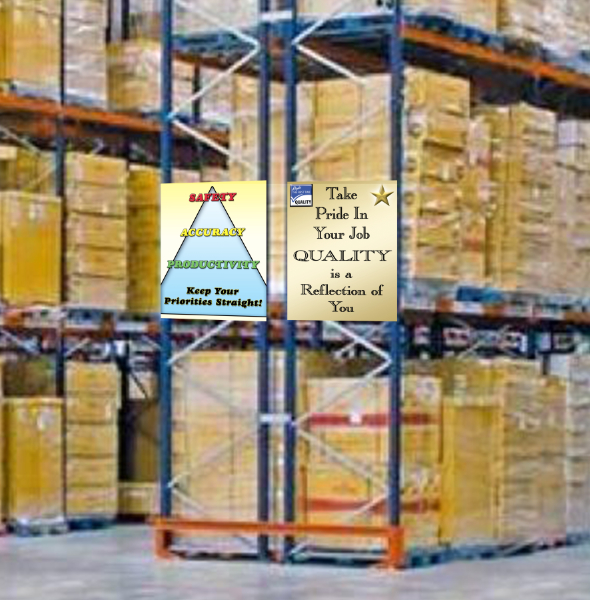 America's #1 Safety Banner Provider for 17 years
Memphis, Tennessee 901-759-0932 Central Time