Designed by SafetyBanners.Org in 2007 - Safety is Everyone's Responsibility Safety Banner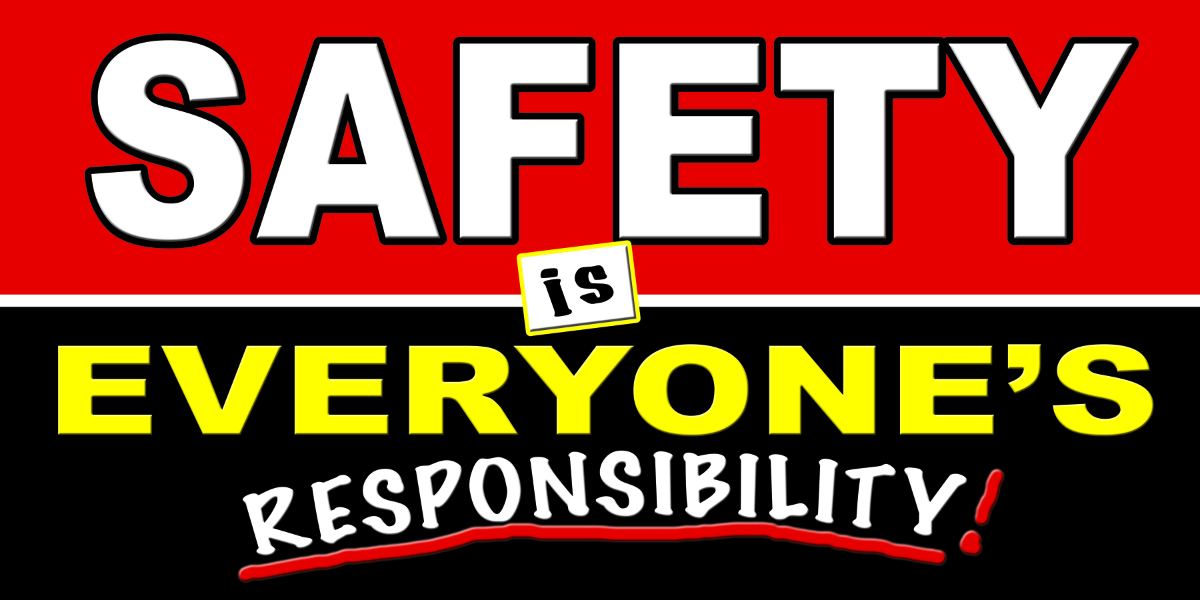 Our Safety is Everyone's Safety Banner is copyrighted, yet it is coppied by every major safety banner company in America in violation of our copyright. Why? Because that banner is the most popular safety banner ever sold. SafetyBanners.Org has sold over 6,800 of that one banner alone, often for distribution accross multiple company facilities.
SafetyBanners.Org - a Trustworthy, Reliable National Supplier
Happiness does not depend on who you are, or what you have, It depends on how you think and what you think.
Life is Short...
- Live Happy
- Be Kind to all humans and animals
- Be Helpful to all humans and animals
- Be Grateful for what you have
- Smile Often at others
- Laugh Often, especially about yourself
- Make Choices that will make your mother proud
These things will make you an amazing person and provide for you a wonderful life.
Hello potential and current customer - in these days of tens of thousands of internet companies, some of them scamming people and businesses, I believe it is worthwhile to tell you a little bit about us - Stuff 4 Stores, Inc., DBA New Tech Graphics and our Safety Web site SafetyBanners.Org.
This is Bob Metz. I founded Stuff 4 Stores, Inc. in April of 1995 from a small bedroom. I am who I am and that has not changed. I am proud to have established basic the principals which have made my company a successful, credible, and reliable company with which thousands of people and businesses do business.
I have been able to build a company in which our customers have complete confidence and high expectations for a reasonable price, high quality products and the best customer service on the planet. AND we deliver - EVERY TIME. I personally make sure of it.
We are not perfect. We make mistakes and have problems like every business - BUT - we have ALWAYS taken care of our customers with no questions asked - ALWAYS! 100% of the time.
We are people who like talking to and working with other people. I believe this makes us sensitive to the quality and cost of our products because it is like doing business with friends. This is how I have built this business into a national, people-oriented company with top quality products, reasonable prices and GREAT Customer Service. Of all this, I am very proud.
We have had ecommerce web sites since 1997. Credit Card Security is HIGHLY important to me. Thus, we use the most secure online order processing system in the world with 256 bit end to end encrypted security and a totally secure website also employing end-to-end encryption of all our data as indicated by the https:// in the URL bar. You are absolutely guaranteed that your data is protected and unreadable by anyone else.
I, Bob Metz, am 100% reachable at any time. Just call or email my business and ask for me. I am always happy to talk to our current and prospective customers.
Bob Metz, Founder
Thank you for the opportunity to serve you and your company.
May the world be good to you and you to the world.
SafetyBanners.Org
Memphis Tennessee