Use Your Own Design -

No Design or Layout Charge.



Have your own design? send it to us and we will print it for you. If your design is one of our standard sizes, that is your price. If not, request a quote on producing your specific size.
Here is how it works:
A - Once we receive your design, we will send you a proof of your design for your approval.
B - If everything is as it should be you respond with "approved" and we will send it on to production. If not, well sometimes you see errors on the design that you did not catch when it was designed. Just send us a corrected design and we will send you another proof. It is that simple.
When you do your design we ALWAYS recommend you design it at full size at 150 DPI. Thus, if you want a 3 foot by 6 foot banner, design it at a 3 foot by 6 foot size.
The best types of files are:
A - High Resolution PDF
B - TIFF
C - EPS
D - HIGH RESOLUTION JPG (Note: JPG's downloaded from websites or social media typically are NOT high resolution.)
E - Any file type that is used by a professional designer.
F - Some people are very good at designing in Power Point. If that is you, just send us the native Power Point file. We will take it from there.
NOTES:
1 - We can not use Word documents or Microsoft Publisher files.
2 - Typically.jpg files downloaded from the internet are small low resolution files that do not look good when enlarged to a banner size.
3 - It is best to design in CMYK. Otherwise, convert the file you send to us to CMYK.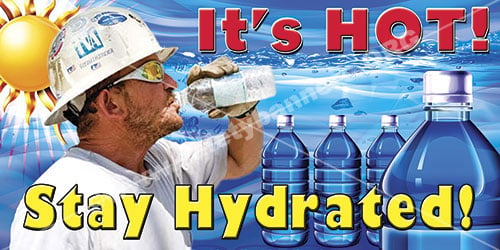 4 - If you have any questions, just call or email us. Both are in the upper right corner.
• Below is our FTP upload for files that are larger than 10 MB.
• Files that are smaller than 10 MB usually can be emailed.